Visit Pasvik-Inari
Pasvik-Inari area is a place to experience true wilderness. The captivating landscape offers an excellent setting for hiking and recreation. Lake Inari and its tributaries are ideal for boating or paddling, and in winter the area can be explored on skis or a dog sledge.
Hiking in the northern wilderness is challenging and requires careful planning and competent skills in orienti. There are no marked paths in the core of the wilderness, but several short paths for day trips are marked in each country. The customer service points provide more information about the area and help planning the trip. The tour operators organise fishing or boating trips.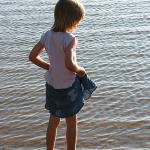 The area is a meeting point of different cultures and the distinctive traditions are very much alive. The local museums contain a wealth of information on the early and late settlement and traditional livelihoods in the area. The cultural events in the area offer rewarding, memorable experiences.
The Finnish Norwegian border can be crossed freely on foot or skis. Crossing the Russian border is possible only at the official border crossing points. Pechenga in Russia is situated in the border zone where the border control is strict. When planning a visit to the area, contact the tour operators for an official letter of invitation and a border permit. Your tour operator can also arrange fishing licenses upon request.
See the brochure for more detailed information about the area and contact information. The customer service points provide up-to-date information on hiking destinations, sights, tour operators and accommodation possibilities.